Have you been working at building your unique impact, whether that's as an entrepreneur, business owner, community manager, or team member and you've been feeling incredibly frustrated that despite your best efforts, nothing seems to be working or sticking that well?
Have you been feeling disillusioned because all you seem to find online is a bunch of 'list building' strategies and tactics that just don't feel right. And in any case, they certainly have NOT been working!
Does this sound familiar?
Do you sometimes feel alone in your efforts to progress your mission?
Has your community gone stagnant?



Are you wondering how to build engagement from the outset that lasts?
Are you wanting to put the aliveness and energy back into your online and/or in-person communities but you're not sure how?
Do you run a blog, business, team, meetup group, community, movement and have found you aren't attracting the right people in?
Do you need some fresh ideas on engaging your community members?
Do you wish you had more leaders within to help share the load in the community?
Do you often send out questions to your community, but get silence in return?
You see, these list building 'shenanigans' have made us cringe from the beginning...
Then please join us in creating a new synthesis of what community should really represent.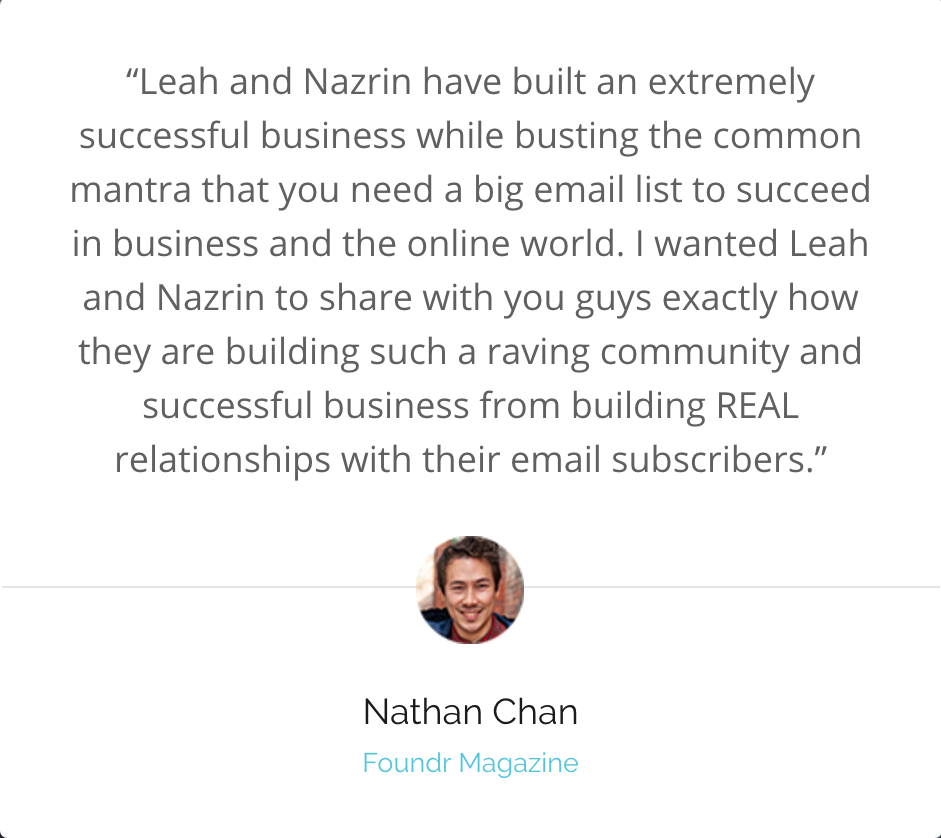 Your Instructor
The Hyper-Engaged Community Course Curriculum
Pre-Module - Welcome & Getting Started
Module 1 - Introduction to the Unique Hyper-Engaged Community Framework
Meet your mentors
What you can expect from this course
What is 'hyper-engagement' & why does it matter?
Introducing the Hyper-Engaged Community Framework
Module 2 - How to Influence, Connect & Lead Your Community
Would you follow you? Discover your natural leadership style
How to communicate powerfully with your followers from the outset
Module 3 - How to Powerfully Position Your Mission
Gain clarity on what your community stands for
How can your community uniquely serve the world?
Module 4 - Master Your Mission & Craft Your Customer Journey
How to ensure people align to your mission with ease (and not confusion)
Interview Your Rockstar Community Members
Define & Create Your Customer Journey
Module 5 - The Art of Being Polarizing & Powerfully Sharing Your Community with the World
How to attract the right people to your movement & repel the wrong ones
The Art of Being Polarizing
Create Your Positioning Statement
How to Build a Powerful 'About Us' Page
Module 6 - Early Engagement Strategies: The When, Where & How of Community Building
The best platforms for hosting your community & setting them up for success
Everything you need to know about setting up your online home for success
How to create a hyper-engaged Facebook community
Video - How to Create Facebook Community
Early engagement strategies for Facebook group
Module 7 - Intensifying Engagement and Locating More of Your Best Fit People
Where to find your best fit community members
How to encourage your community to open up, drop their guard and solidify their trust in you as the leader
How to invite people to provide valuable feedback & help you solve problems
How to create a connected community that cares about each other
Module 8 - Exploding Your Engagement to the 'Hyper' Level & Setting up Your Community for Long-term Success
How to identify the right individuals within your movement to take on leadership roles
Why in-person connections will explode your engagement to the 'hyper' level

Identify your support team, define success & crunch the numbers

Bringing it all together

Frequently Asked Questions
Does the course start on a certain date or can I do it on my own schedule?
The course will launch on the 19 September 2016. Once launched, as the course is self-paced you can start and complete the modules whenever works best for you and your schedule. There will be an email sent out at the beginning of each week that links to the module for that week, but you are welcome to complete it at your own pace.
How long do I have access to the course?
How does lifetime access sound? After enrolling, you have unlimited access to this course for as long as you like - across any and all devices you own. And that includes any updates and improvements we do along the way.
Who is this course for?
This course is ideal for purpose-driven entrepreneurs or community managers who have spent the past 1-2 years attempting to build a community or movement and who feel like they have plateaued in their efforts. The course is also well suited to those purpose-driven entrepreneurs who are yet to create their community and want to get it right from the outset.
How is this course delivered?
We want to get you started immediately! So as soon as you sign up you will receive instant access, along with all of the videos, audios, interviews, and workbooks with a unique login and password just for you. We like to update the content when needed, so this allows you to login from any computer all around the world and receive the information at any time. Please note: For pre-order customers, content will be available when the course officially opens on 19 September 2016.
How much time does the course take?
The course is self-paced, and each module you will: (1) Watch approximately a 30-60minute video from Leah & Naz going in-depth on that week's topic; (2) Complete around 1 hour of worksheet activities; and (3) Set aside approximately 2 hours/week of implementation within your existing community, or in hands-on creation & implementation mode
Will this course help me work out my passion?
No. This course is best suited to people who are already clear on their passion and are ready to take the next step in creating a community, business, blog, movement, etc. around their passion.
Is there a payment plan?
Unfortunately we do not offer a payment plan option for this course.
Is there a community forum or Facebook group included with this course to connect with fellow students and mentors?
es. If you are a 'Plus' or 'Premium' course participant, we are including a closed Facebook group where you can connect with other like-minded people who are interested in continuing a conversation around hyper-engaged community. The people in this group will be those who are participating in a Connection Effect product or service as well as hand-selected past clients and mentors within our community who have an interest in connecting, collaborating and contributing to others in the group (in other words, strictly no selling or promotion allowed). Your mentors will also pop in from time to time to address questions and challenges along the way.
What if I don't get the results I want or I'm unhappy with the course?
We would never want you to be unhappy! We believe that all the risk should be on our shoulders so we offer a 100% Money-Back Guarantee. If within 90 days of purchasing the course you don't see real, lasting, exciting change in your life and achieve progress on what's important to you…we insist that you email us and request a refund. We believe so strongly in what we have to offer here at The Connection Effect that we will reimburse the cost of the program. In order for a refund to be processed you will be required to: (1) Advise us of your intent to cancel within 90 days of purchase; (2) Participate fully in all parts of the program, complete all worksheets & submit us copies of your work; and (3) Attend a one-on-one meeting with Leah or Naz to ensure we can learn from what didn't work for you.
I am not at all technically minded - is this the best option for me?
Even though this course is delivered online, it has a very straight-forward design and layout, which means even the 'dinosaurs' amongst us with very little tech understanding can navigate their way through it. We also have an awesome team at
[email protected]
to support you if you need anything at all.
What if I get stuck, have questions or technical difficulties?
Fire away! Please just send an email to
[email protected]
and we will reply to your query within 48hrs.